URC Northern Synod Summer Gathering – Alnwick Garden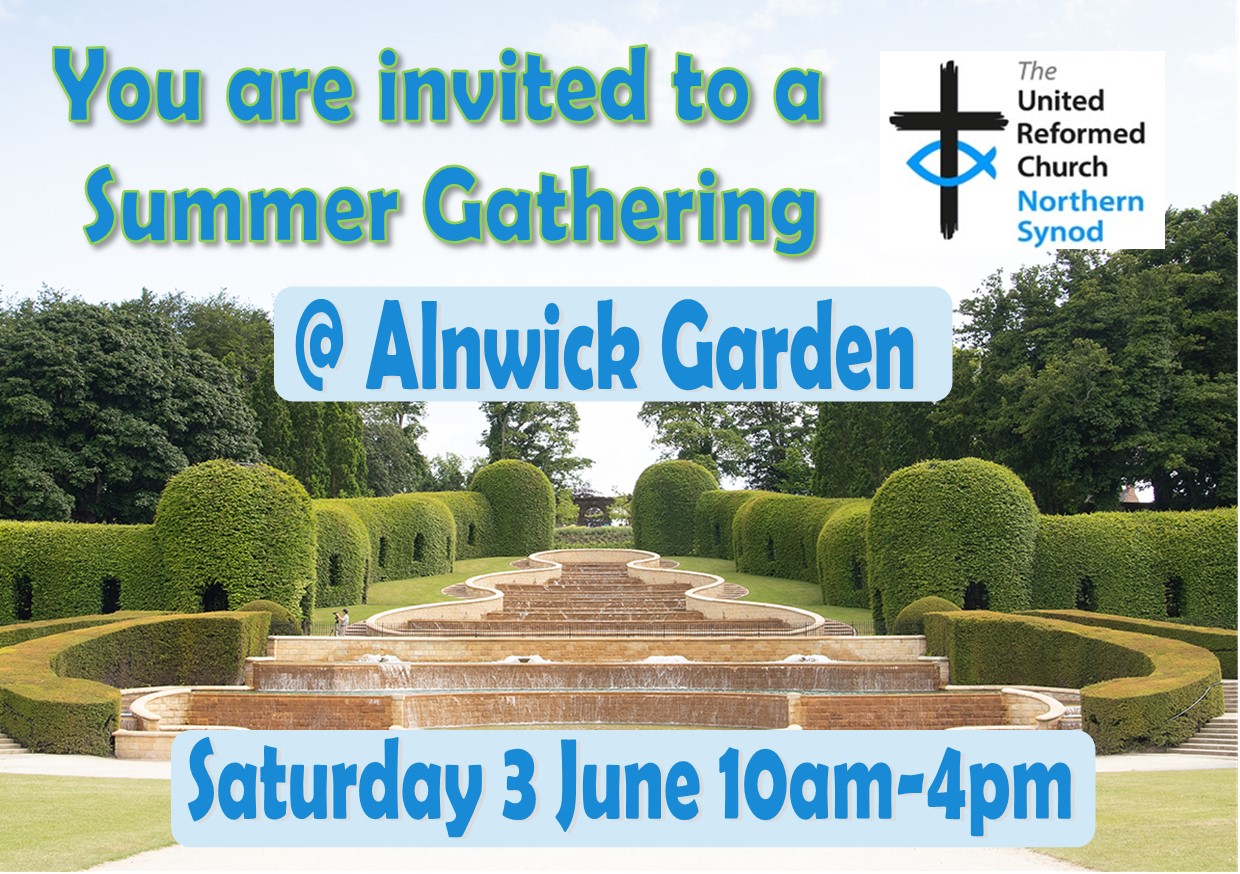 Following from the amazing feedback and joy felt last year at our synod gathering we are delighted to offer another opportunity for fun and fellowship at Alnwick Garden. 
June 3rd 10.30-4 pm 
This is a free event which includes admission, parking, and a buffet lunch!
There will be activities alongside all that Alnwick garden offers as standard admission and we shall gather to share worship.  Both Dave Herbert, the Synod moderator and Kim Plumpton our new moderator elect will be there on the day so it will be a good chance to meet them.
Due to the capacity within Alnwick gardens placed are limited so book early to avoid disappointment. You can book places online here. You can only book a maximum of 6 tickets in any booking.
All children under 18 will need to be accompanied by an adult who will be responsible for them during the day. 
For further information please visit URC Northern Synod website https://www.urc-northernsynod.org/urc-news/summer-gathering 
If you require further information, please contact Lucy Cooke 07752 385197 or email Lucy.Cooke@urc-northernsynod.org 
As always, we look forward to meeting you on the day!